Testimonials
 Since 1979 we have had the pleasure of working with a wide range of clients, from individual operators to large corporations all over the world.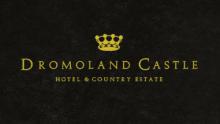 Shannigans, The Inn at Dromoland
The McNally Design and Irish Pub Company architects and interior designers created a very special "own door" Gastro Pub for The Inn at Dromoland in 2014. The team provided excellent advice on design and went beyond the ordinary by creating dynamic intimate areas with stunning interiors that mixes rustic and contemporary design which bring a warm and sophisticated atmosphere to the venue. Shannigan's Gastro Pub has added value to the hotel and the design has turned a curious customers into a loyal customer.
The team delivered the highest quality service and we would highly recommend. If you would like any further information please do not hesitate to contact me.
Mark Nolan, Managing Director, Dromoland Castle & The Inn at Dromoland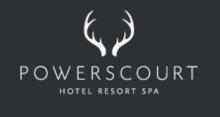 McGills, Powerscourt Hotel
McNally Design designed, built and installed McGill's Traditional Irish Pub in the Powerscourt Hotel (formerly Ritz Carlton) in 2007.
From the outset the vision was to create a truly authentic Irish Pub experience for our hotel guests, while also attracting local patrons to the pub. The MDI team understood exactly what we wanted and they certainly achieved this.
McGill's Irish Pub in the Powerscourt Hotel is more than a name or address; it embodies the Irish culture of conversation and story. The pub manifests this magnificently, full of interesting bric a brac and memorabilia, with a wonderful bar stocked with a selection of craft beers and premium Whiskeys. No detail was overlooked by the McNally and Irish Pub Company team in making this a truly authentic experience.
The addition of an 'Own Door' Irish Pub food and beverage venue has diversified the offering of the hotel and has added value to it. McGill's is a popular venue for locals and hotel guests alike. The design and atmosphere created contrasts yet complements the other areas of the hotel and our guests continuously comment on the Irish experience McGill's provides.
MDI delivered the highest quality service, they brought an innovative design and seamless project management skills to the project.
Ian Smith, McGills Irish Bar, Powerscourt Hotel, Powerscourt Estate, Enniskerry, Co. Wicklow.